New Orleans Limo Bus
The Finest Luxury Transportation in Louisiana!
Monteleone Hotel Carousel Bar
Location: 214 Royal St, New Orleans, LA 70130
Phone: 504-523-3341
---
If you're looking for a high class place to enjoy spending some time with that special someone, then you need to take them here. This amazing classic piano bar is on a working carousel that revolves as you're sitting inside!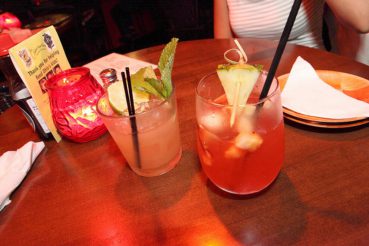 Cane & Table
Location: 1113 Decatur Street, New Orleans, LA
Phone: (504) 581-1112
---
The Cane & Table is located in a beautiful rustic colonial location, and serves island-themed food and drinks. You'll definitely remember the drinks, and we highly recommend trying their "Golden Lion" which is a clarified milk punch with pineapple and sherry.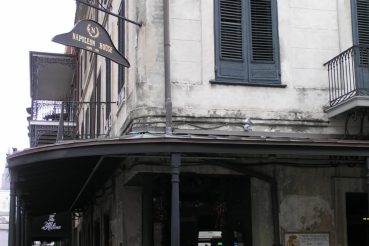 The Napoleon House
Location: 500 Chartres St, New Orleans, LA
Phone: 504-524-5792
---
The Napoleon House is very akin to the styles of Amsterdam's brown cafes. It may not look like much from the outside, but the inside is where it counts. The Napoleon House has more than 200 years of history, so you can trust that they'll take good care of you!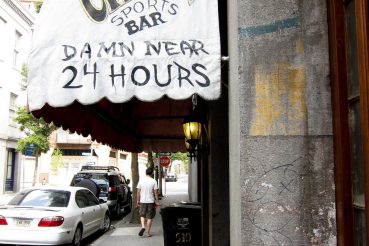 Chuck's Sports Bar
Location: 510 Gravier St., New Orleans, LA
Phone: (504) 524-9485
---
Chuck's Sports Bar is open damn near 24 hours, or at least that is what they claim on their awning outside of their bar. They provide strong drinks, which caters to a mostly local clientele. They have a fantastic pool table and juke box to liven up the mood.
Bacchanal
Location: 600 Poland Avenue, New Orleans, LA
Phone: (504) 948-9111
---
On a warm sunny day, why not enjoy a good glass of wine and live music in the lovely courtyard of Bacchanal? They have an amazing selection of wine and some delicious cheese to go with it. If it's raining, then still come on by and enjoy the wine in their cozy upstairs bar!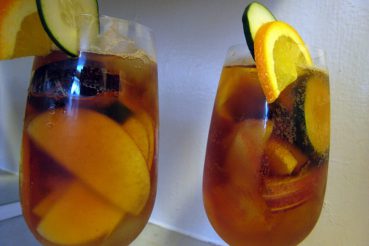 Bar Tonique
Location: 820 North Rampart Street, New Orleans, LA
Phone: (504) 324-6045
---
After enjoying a lovely walk through Armstrong Park on the edge of the French Quarter, give in to your thirst and try Bar Tonique! They serve hand crafted cocktails using only the freshest ingredients and rare liquors. You won't be disappointed for the stop!